Contact our team
---
If you'd like to discuss a particular project or get some advice from our team, pop your details below and we'll be in touch.
Our Structure Solutions division has grown and so has our ability to provide space for other growing businesses.
With in-house manufacturing capabilities, we can deliver a structure that meets your exact needs.
Andy Stevens, Head of Projects, speaks to Jade Barber, CCO, to discuss this exciting and expanding division of Mar-Key Group.

Hire
Looking for a flexible way to spread the costs of your structure? Hire from us on a month-to-month basis.

Lease
For larger projects, leasing your structure allows you to spread the costs, with an option to buy.

Purchase
If you know what you need and want to buy the structure outright, we offer competitive prices.

Free
site visits
We offer free site visits to all of our clients. This is a great opportunity to meet with your team, understand your needs and assess the proposed temporary structure location.

Support with planning
We can introduce you to our preferred planning consultants to get the ball rolling. They know the ins and outs of the temporary structure world, and can either offer advice or prepare your whole application.

Annual inspections
If you want extra peace of mind, we can arrange to carry out annual inspections to maintain your temporary structure. Just speak to one of the team about our maintenance packages and how to keep your temporary structure in tip top condition.

Build on any surface
Whatever your ground surface, we can build on it. Sand, slopes, tarmac.. no problem! Leave it with us to asses and complete the necessary tests. If you need to install a longer term temporary structure solution, our groundwork provider will ensure we have the perfect base to build on.
Structure solutions
case studies
---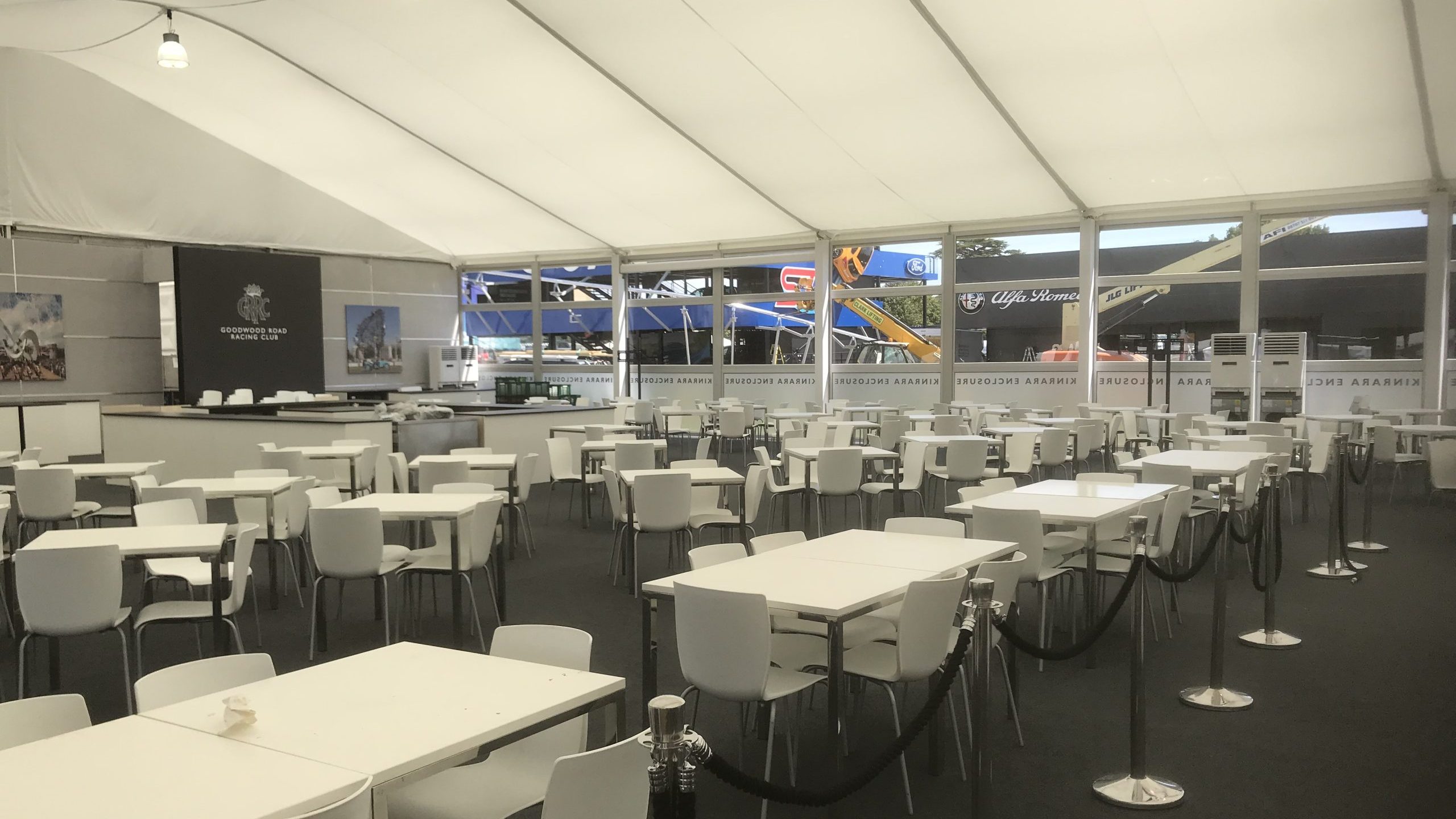 Latest news
Goodwood Motor Circuit celebrates landmark 75 years
2023 is a momentous year for British motorsport, marking the 75th anniversary of Goodwood Motor Circuit, which first opened to the public on 18th September 1948.
Read more