Closure of education buildings call for open ideas
September is supposed to be the start of the new academic year in the UK, however hundreds of schools have experienced major disruption amidst safety concerns over education buildings.
The recent collapse of a school building constructed from RAAC (Reinforced Autoclaved Aerated Concrete) has prompted full closures of over 100 education buildings until safety concerns have been addressed.
So firstly, what is RAAC, and why is it such a problem?
From school classrooms to canteens and college corridors, the building material had been used in construction between the 50's and 90's. This was when first cracks started to appear.
The initial benefits of RAAC were that it provided greater insulation properties than standard concrete and was more energy efficient, cheaper, and quicker to produce.
While it is lightweight. easy to transport and install, its low density makes it less suitable for load-bearing and offers weaker durability in comparison.
RAAC is made from sand, cement, aluminium powder, and water, which is aerated during production.
Here lies the issue however. This composition makes it susceptible to water ingress, which causes reinforcing metal to decay, rust and weaken. With its reinforcement deteriorated, the concrete starts to crumble.
It has led to major concern across the industry that further education buildings could collapse.
Now then, where do we go from here?
Disruption to the education sector seems to be a theme so far this decade with a pandemic forcing school closures and social distancing at limited capacity.
Now RAAC has been announced as a significant risk for the safety of our existing education buildings, a suitable solution must be afforded to address any further potential of missing out on learning whilst satisfying the safety needs of both its staff and students.
Fortunately, our business specialises in exceptionally high standards of construction of education buildings, from Part-L compliant classrooms to Sport England size sports halls.
Our solution for schools
We specialise in the design and manufacture of clear span temporary structures, which are ideal for creating more school space in as little time.
Our clear span frame consists of high quality aluminium components, designed for easy assembly on-site and to be ready for use in just days, thus preventing any further disruption to your school term.
We possess highly-skilled construction managers and site labourers trained in safe erection of your education facility, to ensure that the structure is ready allocate immediately and remain in situ until no longer required. Find more information on our Health and Safety page.
Its flexible, demountable frame gives your business the option to remove and relocate your structure should you wish to do so in future. That said, our product is highly sustainable and requires low maintenance.
The solution we provide is far quicker and more cost-effective for schools who are facing the current RAAC crisis than building from scratch or relocating premises alone.
However if you do decide to go down another route, then we are able to assist support your interim needs too. You are able to hire, lease or purchase a temporary structure from us depending on requirements. We'll assess your needs and advise on the most suitable solution for you.
Sound good so far? We've hardly scratched the surface…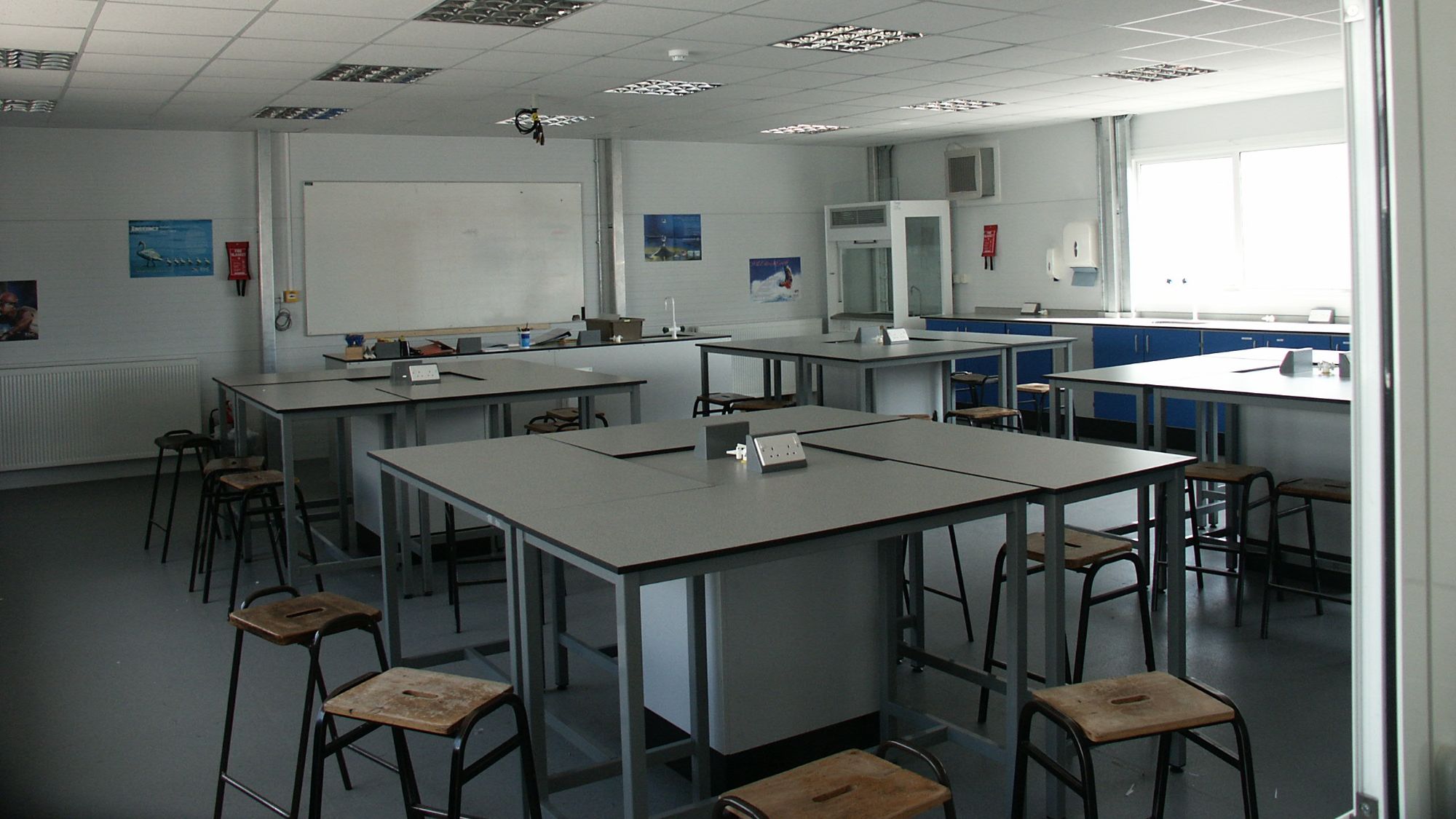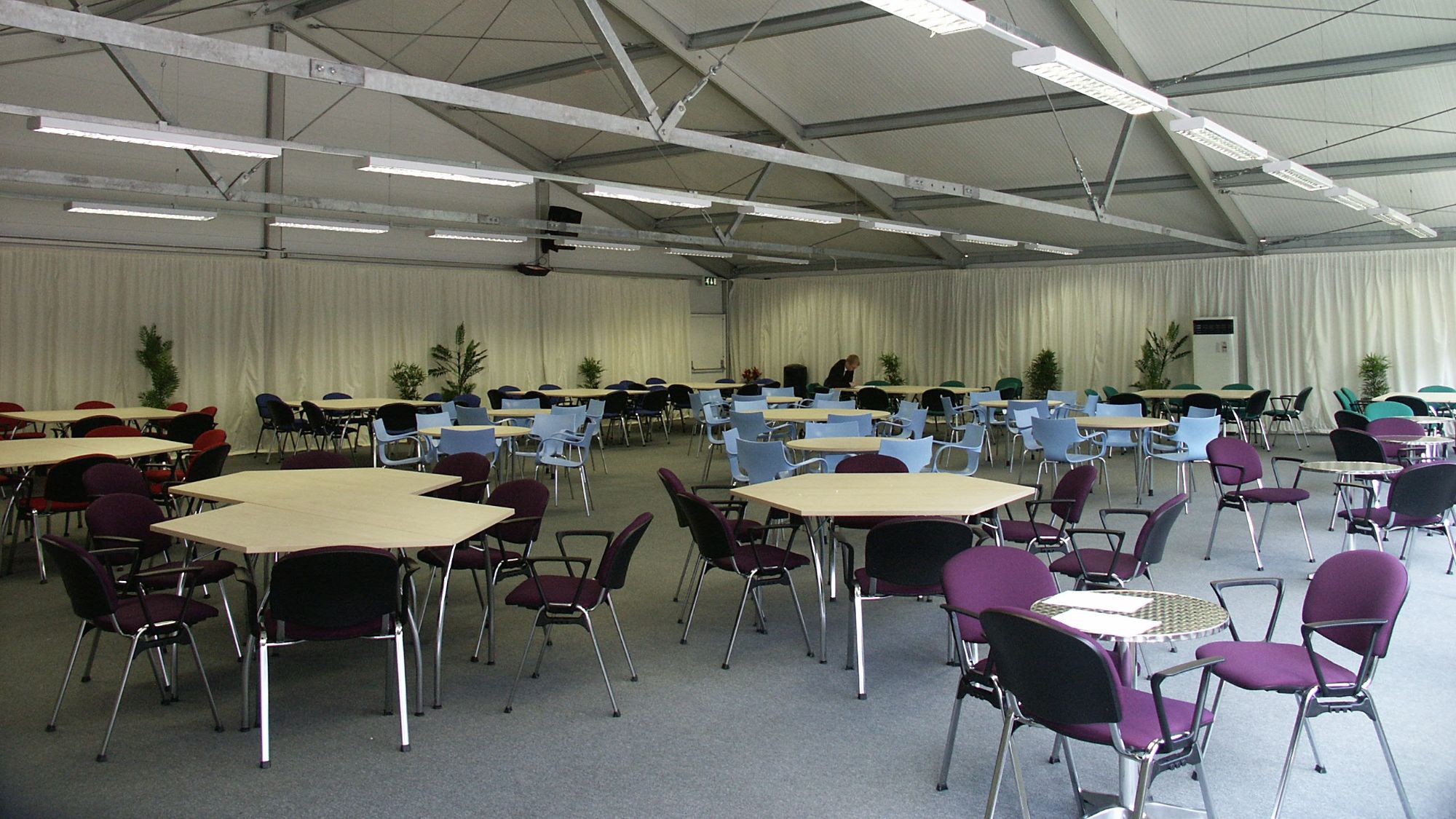 Our semi-permanent structures possess greater flexibility than our more traditional range of marquees since they are bolstered with a reinforced strength aluminium profile and are available in various clad options, including insulated walling and roofing. We are also able to design something bespoke if you need us to.
Moreover our watertight aluminium beams will ensure that your frame does not deteriorate and remains resilient some thirty years later.
We offer a full turn-key solution for education providers, to enable them to achieve a high performance school building perfect for accommodating plenty of students.
Allow us to deliver your internal fit-out for you including;
Flooring, walls, corridors, doors, lighting, electrical supply, heating and ventilation.
Let's sum it all up…
It is a crisis, which isn't without its challenges; nonetheless, if you need a solution, then our temporary structures could take the pressure off.
Contact our sales team today for an immediate, indicative quote for your education facility.