Five reasons you should consider building a temporary gym
If you are looking to opt for a temporary gym at your facility, then we can offer some advice as to why this may be beneficial to your organisation – read on to find out more!
Currently weighing up your construction options? Regardless of whether you're an educational institution, workplace, or leisure centre hoping to revamp your workout area, one option that you may not have considered is a temporary gym.
To help you decide whether a temporary alternative to a permanent gym is a good fit for your requirements, we explore some of the benefits of opting for a temporary gym structure below.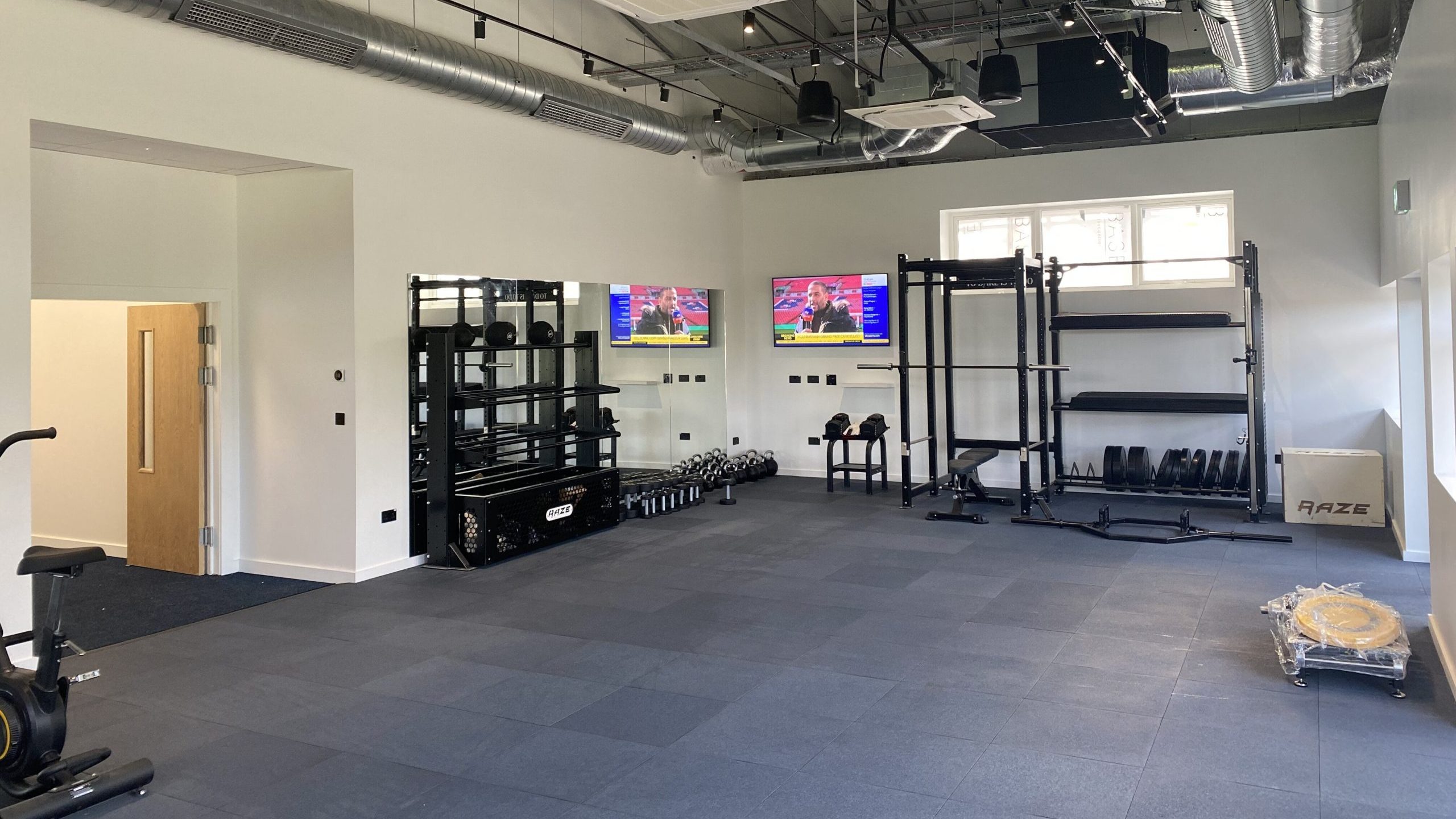 What is a temporary gym?
Put simply, a temporary gym (also known as a semi-permanent gym) refers to a fitness facility that isn't designed to remain erected permanently. According to Schedule 2 of the UK building regulations, structures can be defined as 'temporary' if they are not erected for any longer than 28 days and conform to a list of additional requirements.
However, here at Mar-Key Group, we've delivered many temporary structures that have remained in place for weeks, months, or even years to suit the specific needs of each business we work with. As our company grows or explores different routes, these temporary structures provide speedy and reliable support for as long as you need it. If you wish to learn about planning permission for temporary buildings, please get in touch today!
What are the benefits of a temporary gym?
A temporary gym is an ideal solution for any organisation with a fitness facility that's currently undergoing refurbishment or maintenance. Not only does it prevent downtime and help your business to carry on running as normal, but this affordable, temporary solution can be designed to last for as long as you need it to be functional.
How much does it cost to build a temporary gym?
As mentioned above, one of the biggest benefits of opting for a temporary gym instead of permanent one is the affordability, but how much can you actually expect to save? Well, the exact savings will naturally vary depending on the size, features, and finish of your temporary gym, so there's no exact price tag.
As a result, we always recommend getting in touch with the relevant planning authority and contacting a temporary structure provider (like Mar-Key Group) to receive an accurate quote or at least get an idea of how much you should be spending.
Whichever temporary structure provider you use, you should always make sure they are abiding by the latest building rules and regulations for your location, ensuring your temporary structure can remain in situ for as long as you need it. Opting for a reliable and professional company can therefore save you both time and money in the long-run.
Luckily, we offer a range of payment plans including hiring, leasing, and outright purchasing your temporary gym, so you can choose a payment option that works with your budget. To find out more about our temporary gym prices, please feel free to give us a call today!
How long does it take to construct a temporary gym?
Similar to the varying price of a temporary gym, the length of time it takes to construct a temporary gym structure will also depend on the size, finish, and features of the fitness facility. However, you can rest assured that they'll be much quicker to construct than a permanent alternative.
Here at Mar-Key Group, we build our temporary gyms to the specific design, size, and specification of your choice – even including your temporary gym flooring preference. We will always try to deliver our structures on time and when you need them to ensure minimal business downtime and help increase your company's efficiency and productivity.
Five reasons you should build a temporary gym structure
Still unsure as to whether a temporary gym is the right choice for your business or institution? Below, we list five key reasons you should consider opting for a temporary gym structure over some of the more conventional building choices!
Affordable –More affordable to both install and manufacture, temporary buildings are often much kinder to your budget. They also prevent downtime to your business, helping you to keep making money while your permanent gym is being maintained or revamped!
Speedy installation ­– Compared to permanent buildings, temporary structures take far less time to erect as they typically don't require foundations and the components are often constructed and transported to the site, allowing them to be speedily assembled within a matter of hours.
Versatile – Due to the often modular design of temporary structures, including gyms, they can be used for various purposes, making them highly-versatile and multi-functional. This allows them to be easily adapted to suit different needs as your business grows and evolves.
Flexible – Most temporary structure providers will offer their customers a choice of payment plans including hiring, leasing, or outright purchasing their semi-permanent building. Conventional buildings, on the other hand, typically need to be purchased outright, limiting your payment options.
Less wasteful – Due to the fact that many of these temporary structures (including their various individual parts and components) can be repurposed and used again, they tend to produce less waste than permanent buildings. This makes them a great choice if you're particularly eco-conscious.
Shop temporary gyms at Mar-Key Group
Regardless of whether you're convinced that a temporary gym would make the perfect addition to your business/institution or you'd like to find out more about these semi-permanent structures, please feel free to get in touch with our expert team today!
We have years of invaluable experience delivering a whole host of temporary buildings for a wide range of clients. From substantial temporary sports facilities to small, insulated offices, our semi-permanent structures provide quick, versatile, and affordable space solutions for many businesses.
Offering unparalleled support in the form of free site visits, groundwork tests, and a selection of payment plans, we aim to make the whole process as straightforward as possible. To find out more about the quality of our work and how we can help your business expand or renovate, please feel free to explore our case study hub.
Alternatively, you can always discuss your temporary building needs with a member of our team by calling us on 01202 577 111. You can also submit your enquiry to info@mar-key.com or use our handy online contact form to get in touch.