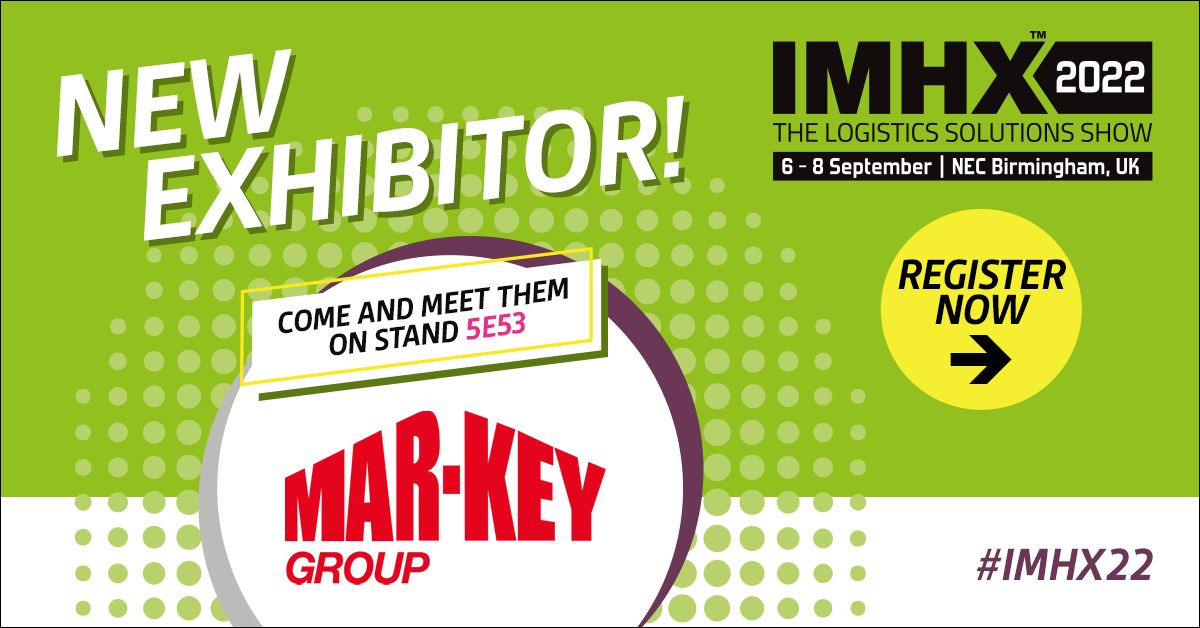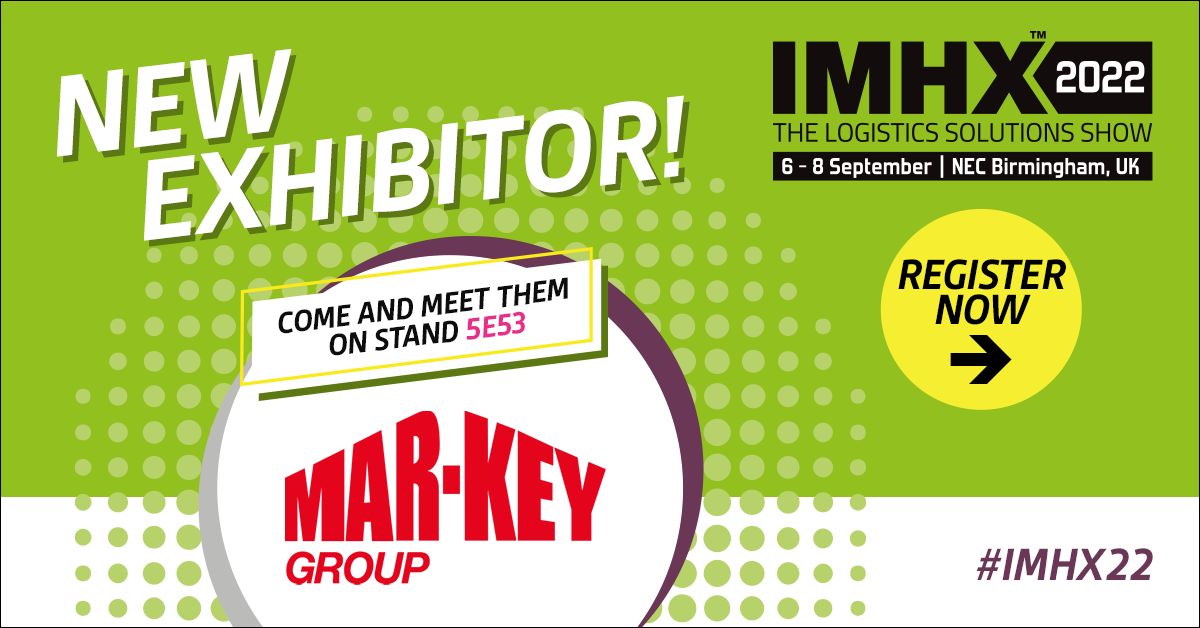 It's official! We have booked our space (#5E53) at the NEC for this year's IMHX exhibition, where we will showcase our solutions to the wider Intralogistics industry
Come and meet our sensational sales team who will be present in Birmingham between 6-8th September 2022.
With the expansion of our structure solutions division, it is a great opportunity to learn how we are helping businesses to create more operational space.
Chairman and founder of Mar-Key Group David Tabb delivered this short interview:
How do you view the outlook of the logistics industry?

Brexit and the pandemic have changed how business is conducted and operational costs are putting huge pressure on all businesses. Combine this with the 'need it now' expectation of consumers, the logistics industry is understandably under pressure to quickly react to a changing environment. Whilst daunting to some, with change comes the chance to assess current processes, the exciting opportunity to make operational improvements, and implement new technology to streamline processes.
What new products/services are you launching in 2022?

Our company branding was updated in May 2022 year to clearly display our two company divisions. Our Structure Solutions division supports the logistics industry (among others) with the provision of more space, which enables them in turn to increase efficiency, accommodate growth, and reduce operational costs.

We are a British structure manufacturer, which ensures all our solutions are designed and made in-house before being distributed across the country. We know what it is like to be a growing business as we have doubled in size over the past couple of years, so we could not be better placed to fully understand the logistical challenges, and how to overcome them.

We have also very recently designed a new structure, called 'The Horizon'. This uniquely large structure is produced with a leg length ranging from 8m to 14m high, and a span ranging from 20m right up to 60m. This structure can be deployed quickly and built within a matter of days. Its unique design provides an intrinsic structural strength. The structure meets UK building regulations for wind and snow, which is designed particularly for use as a distribution centre or warehouse,

An aluminium frame means it can be deployed much faster than more traditional steel span structures, which makes a very cost-effective solution, with a low carbon footprint. This new design would work fantastically to support the logistics industry as a distribution centre.

We aim to improve our design stage processes with the introduction of new 3D visualisation software, giving customers an even greater picture of their project.
How has Mar-Key embraced sustainability?

Our Chairman is a passionate sailing-enthusiast who believes in protecting the ocean and the environment. As a family-run business, we all adopt this 'right first time' attitude in order to reduce waste and pollution, which we train and educate all employees to strive towards. Additionally, our company only negotiates contracts with suppliers who share the same sustainability policies as us. This ensures that materials such as timber are sourced and produced sustainably, without causing unnecessary damage the environment.

The very nature of our solutions and products is its modular design, which means that it can be continually reused when one client no longer needs it. We are proud therefore to be able to support other businesses to reach their sustainability targets too. Our products are mostly aluminium based, which are inherently suitable for recycling at end of life.

We are also members of BSI and hold ISO 14001 accreditation.
What key trends should we watch out for?

We have seen a dramatic rise in the number of clients needing extra space for long-term durations, who are moving away from having a steel or brick solution installed because of lead times and lack of flexibility. Whilst referred to as 'temporary', Mar-Key Group's structures are premium British products, which ensures exceptional durability and longevity, able to stay in situ for 30+ years! Customers realise that temporary structures do not have to be simply a 'temporary' solution at all. If the last few years have taught us anything, it is to expect the unexpected. Flexibility in commitments and ability to adapt to change are vital for business success, and we expect to see demand for our structures continue to increase.