Mayor and MP celebrate manufacturing facility opening
When we got the keys to our new head office and manufacturing facility back in August, we were too operationally busy with a large export project to move all of our machinery and engineering teams into their new home.
After lots of logistical planning to ensure orders can continue to be fulfilled, on 2nd October we were able to celebrate welcoming the Manufacturing department to our new site at Airfield Way, Christchurch, and there was quite a turnout to mark the occasion!
Taking to the stage
Mar-Key Group Founder and Chairman David Tabb opened the event to welcome guests and staff, and spoke about our humble beginnings. Having previously made boat sails, David turned his hand to designing his own range of temporary structure product, and in 1991 Mar-Key Marquees was born. Fast forward to today, no longer are we suppling to weddings and parties, but Mar-Key Group is building space for some of the most recognisable brands both in the UK and globally via our Events and Structure Solutions divisions. We've firmly cemented our position in the Temporary Structure market as one of the leading suppliers and the only one of our size manufacturing all of our structures in Britain.
It was fantastic to then welcome Henry Beaver, CEO of Beaver Bridges and non-executive Board Member of Made in Britain to the stage. We joined the Made in Britain campaign in 2017 to use the mark to promote a part of our business that has been fundamental to our success; manufacturing. Henry spoke passionately of British manufacturing, it's importance to the economy, and how fantastic it was for our business to be making such a large move. Henry shared results from the fourth annual Made in Britain Buying British Survey, which indicated that 58% of consumers prefer to buy UK-manufactured products over alternatives imported from other countries, while 61% of businesses said that seeing the mark on a product makes them more inclined to purchase it. He also spoke about the recent news that Britain has now overtaken France as the world's eighth largest manufacturer. It was fantastic to listen to Henry talk so positively about British manufacturing and remind us why being part of the Made in Britain campaign is so important.
Seeing our evolution
To echo both David and Henry's speeches, our Local MP Sir Chris Chope OBE stepped onto the stage to round off our speakers. Sir Chris spoke with much enthusiasm for our new manufacturing facility and the positive impact it will have locally. He was surprised by the scale of our business and having met David Tabb many years ago, he has seen the evolution of Mar-Key Group and was pleased to see us back in Christchurch. Our guests and staff enjoyed networking with Sir Chris and it was a real honour to have a Member of Parliament on site with us at our opening.
Last but by no means least and much to our delight, the Mayor of Christchurch Cllr Vivienne Charrett ensured our celebrations were marked in style by cutting the red ribbon to officially open the Manufacturing Facility. Vivienne was thrilled to see our facility and understand what we do, and we quickly learnt that she studied engineering and continues to have a keen interest in engineering processes and machinery. It made her presence at the event even more special as she told us of fond memories during her studies and the early part of her career, and her love for being in a warehouse!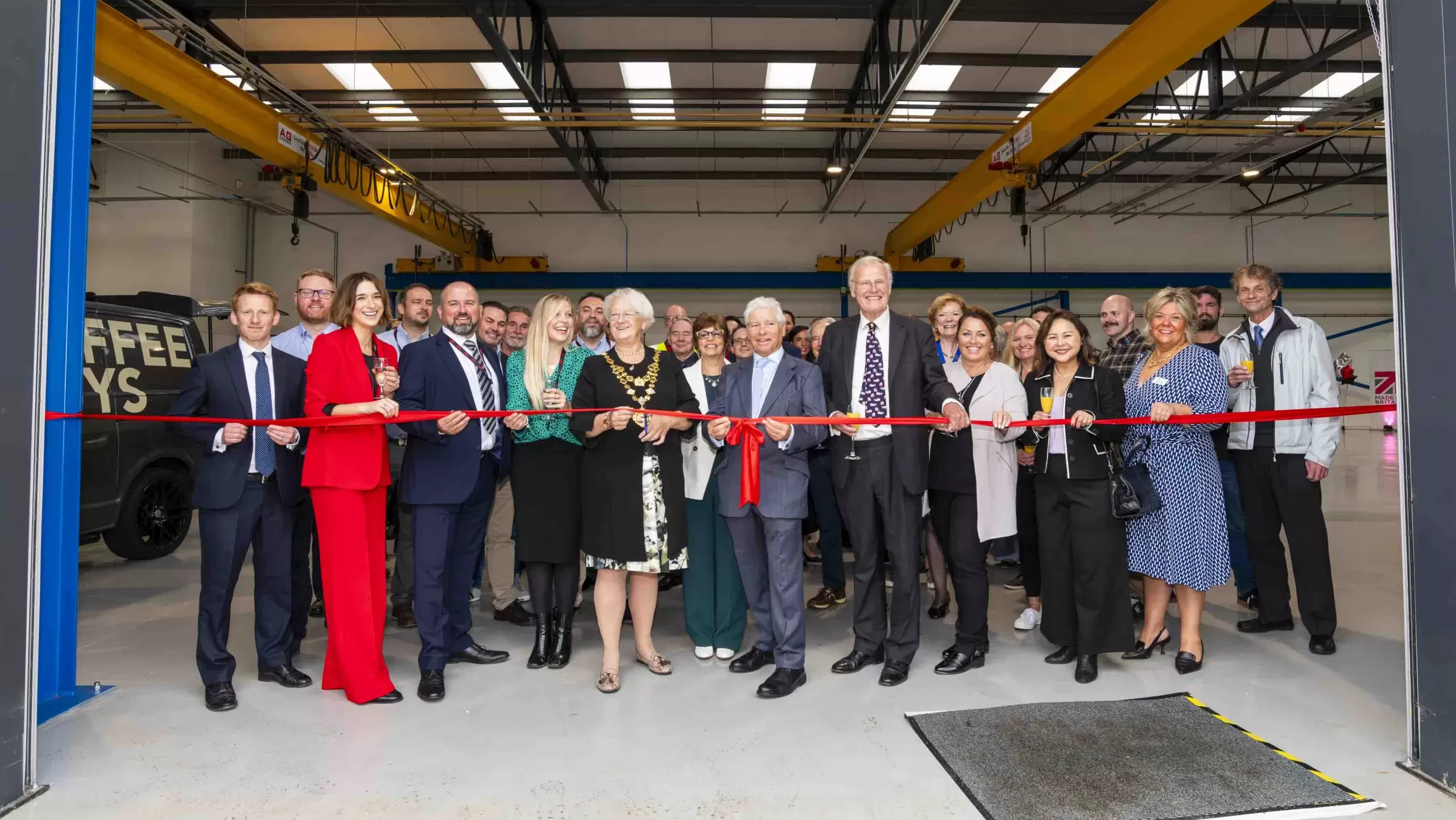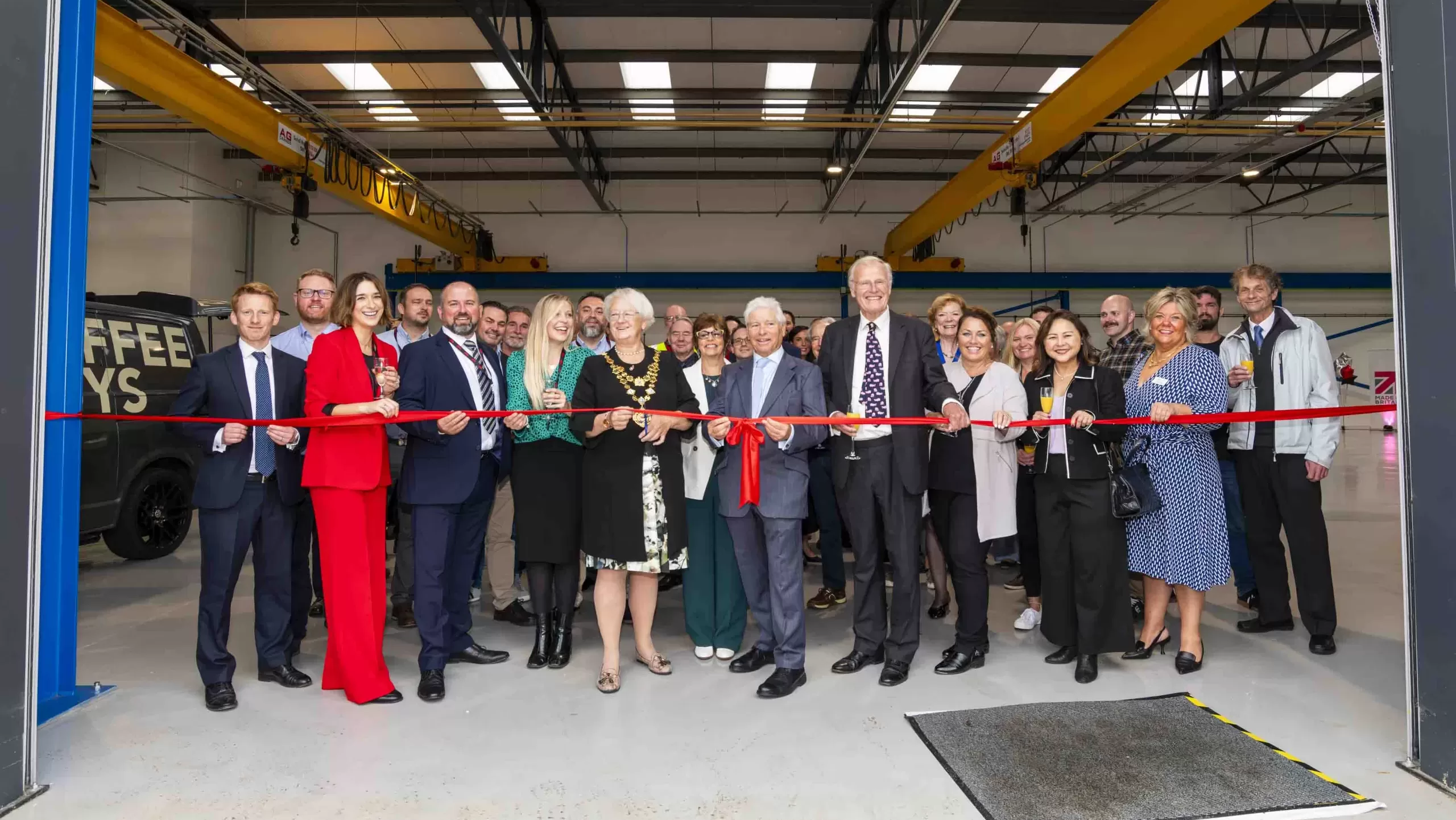 Photos were taken, glasses (and coffees) were raised and networking continued at the event, which was a real celebration of our new home and of Mar-Key Group as a thriving business. We were thrilled to have such a fantastic range of guests and suppliers in attendance including Dorset Chamber, Enhanced IT, Lewis Manning, Pulse8 and many more.
If you'd like to book a tour of our new manufacturing facility or learn more about Mar-Key Group, contact:
hannah@mar-key.com
01202 577 111