Maintain customer experience with temporary supermarkets
Under normal circumstances, your preferred supermarket offers a variety of products and a pleasant shopping experience from the moment you enter the store. Circumstances can change however, particularly in the case of damage to the supermarket meaning it needs to close, which puts retail businesses under pressure to create more space while continuing to offer their services relied upon in the local community.
Our temporary supermarkets offer a fast, cost-effective solution for retail businesses who, for example, are undergoing refurbishment, redevelopment, or even following a disaster.
We understand the urgency to get back up and running so that you can continue trading, but whilst also building a solution that reflects your brand and continues to offer the shopping experience that your customers know and love you for.
Here's how…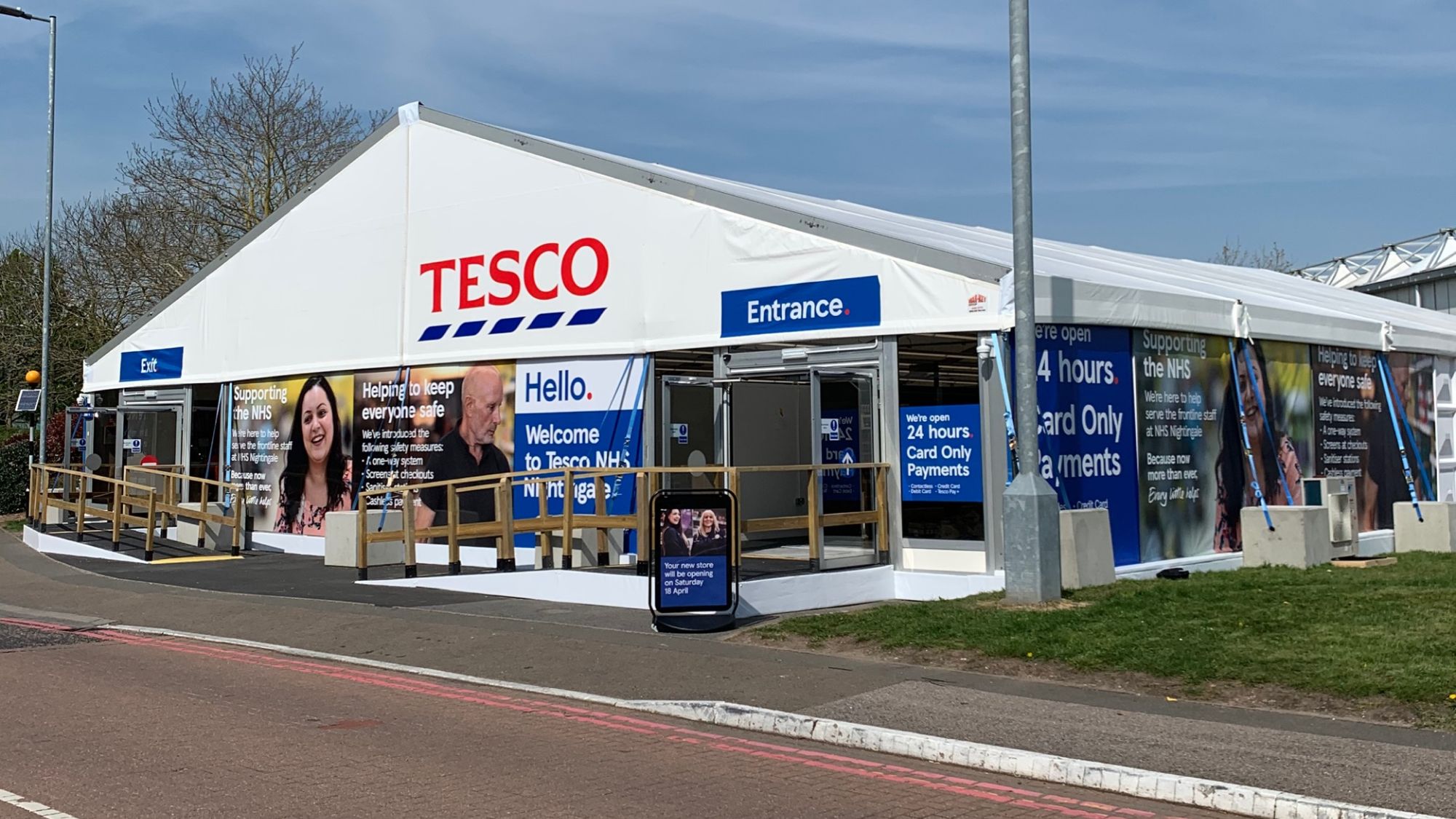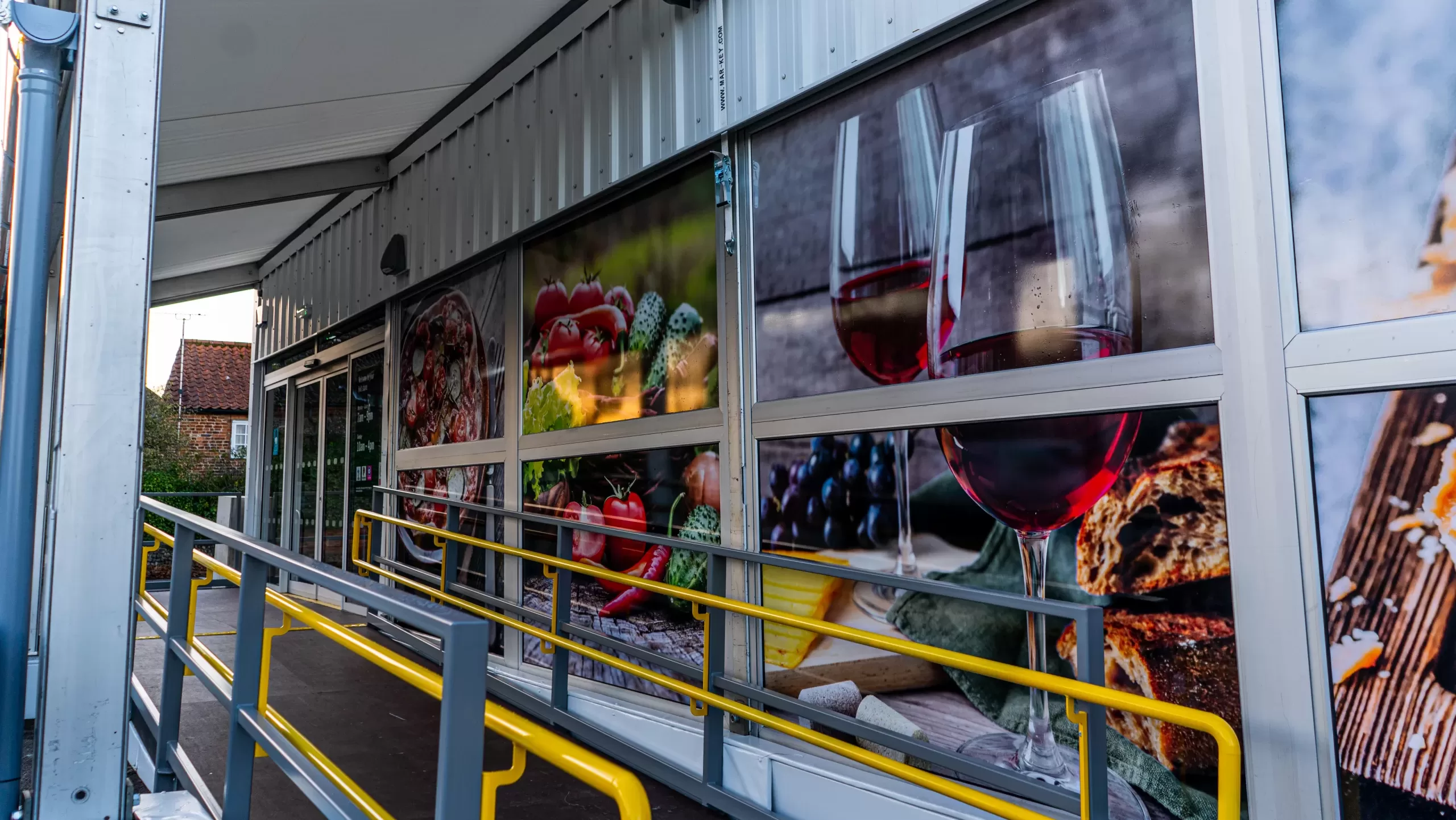 Temporary supermarkets are quickly assembled on an existing surface such as an empty car park to maintain a central location while addressing the need for additional space. Depending on your need for a temporary structure, building on your current site could be the ideal way to retain your usual footfall without closing completely.
Branding your building is an easy way to communicate with your customers and ensure you let them know that you're open for business. We manufacture branded PVC in house, so can apply your message and logo to the structure for visibility. Our roofs and walls come in a full range of colours to allow you to retain the branding on your temporary facility.
Access makes a real difference to your customer when it comes to ensuring they continue to choose you whilst operating from a temporary structure. Access ramps and electric sliding doors come as part of our standard temporary supermarket offering. Glazed walls or sky lights are also available as an option and are a fantastic way to provide plenty of natural daylight.
A variety of solutions
Our team can assemble a structure in just weeks, and they can stay in situ for as long or as little as you need.
We are one of the only companies in the UK to offer a fully insulated turn-key solution for your temporary supermarket. This is the ideal, long-term finish that enables you to create an environment as close to your regular premises as possible. We apply insulated cladding to the roof and walls.
As an effective but less costly option than full insulation, we offer a thermo-insulated roof configuration, which eliminates condensation and is compatible insulated wall cladding. We manufacture these ourselves utilising high-quality dual skin PVC, and is controlled internally using a simple remote system.
Our solutions are trusted by many retailers who've needed additional trading space. There are many benefts to using our temporary structures as an interim retail environment:
✔ Installed in days
✔ Cost-effectiveness
✔ Built on any surface
✔ Removable and relocatable
✔ Clear span space built to any size
✔ Built to offer a permanent look and feel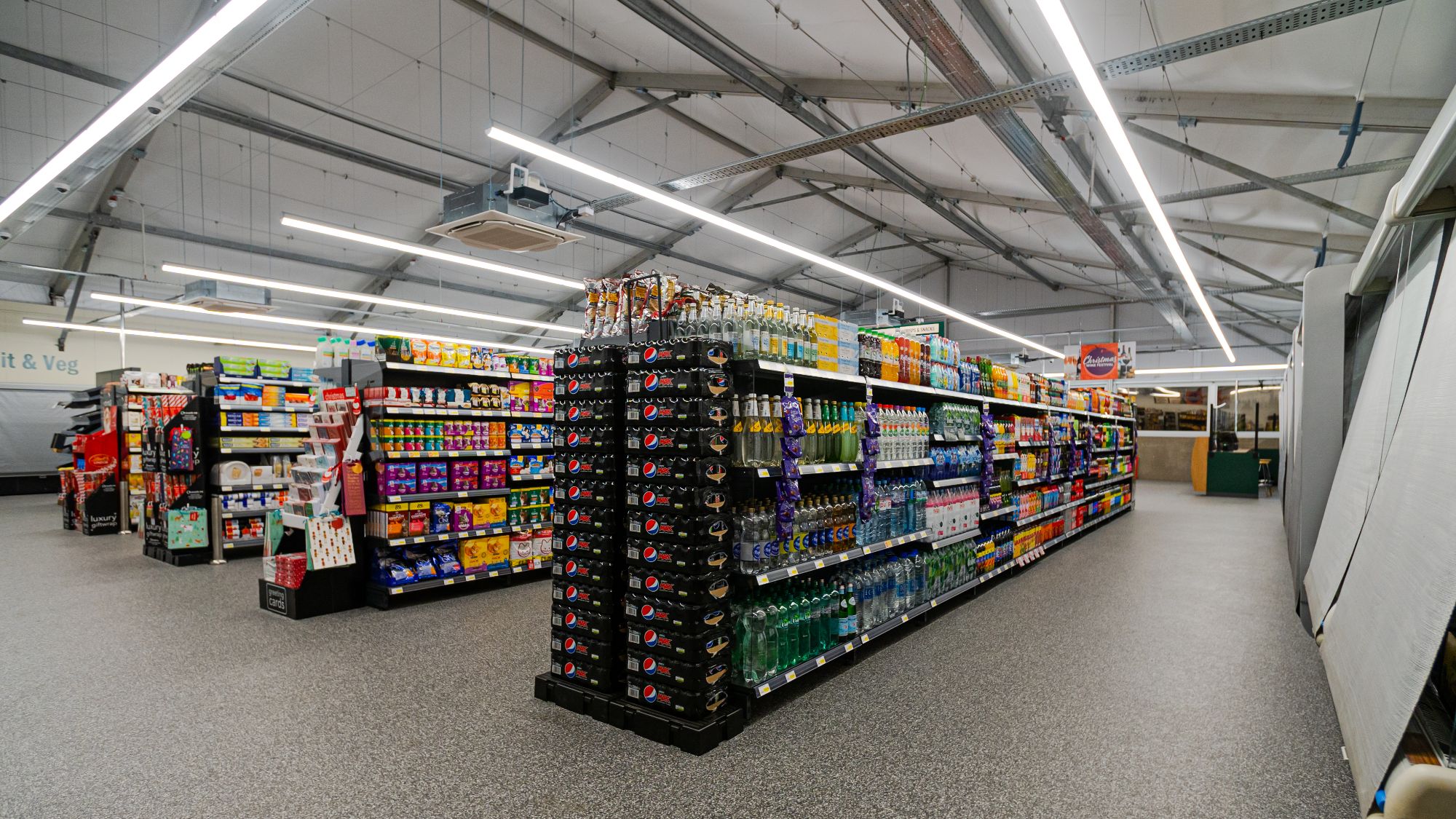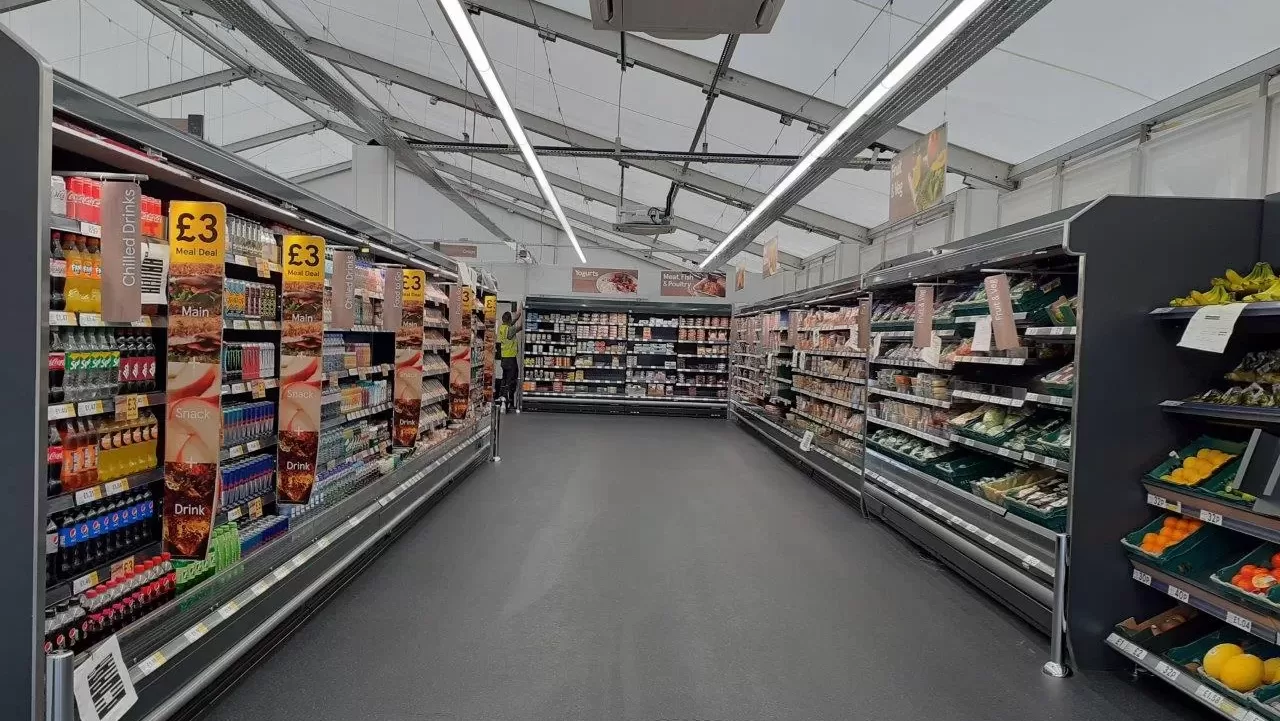 With all options we supply a turn-key solution, which of course includes full fit-out internally, power and heating. Leave the structure to us so that you can get back to business and continue trading. If you are considering a temporary supermarket for your retail business and would like to discuss any of these details further, we'd love to hear from you now.
Please get in touch via telephone on 01202 577 111, or email us on info@mar-key.com