Semi-permanent structures in logistics
The modular nature of semi-permanent structures means a fast solution when pace and efficiency is key!
We can build on any surface to get you up and running in no time. Installed by our own qualified, skilled site team, and coordinated by our experienced and dedicated project managers. Our semi-permanent warehouses can be installed in a matter of weeks, as opposed to more traditionally built steel or brick and mortar warehouses, which can take months to install.
As a British manufacturer, our solutions are designed and made with our end client in mind. If you have particular access requirements, we can install electric roller shutter doors in any size and also give you safe, easy pedestrian access for employees. Perhaps your semi-permanent warehouse needs to be tall internally to allow you as much racking height as possible – we can build a solution to meet any height requirements.
Working with our client, we designed a loading bay canopy for a busy distribution centre in Andover to provide cover when loading lorries, which allowed workers to continue in all weather conditions while protecting the goods.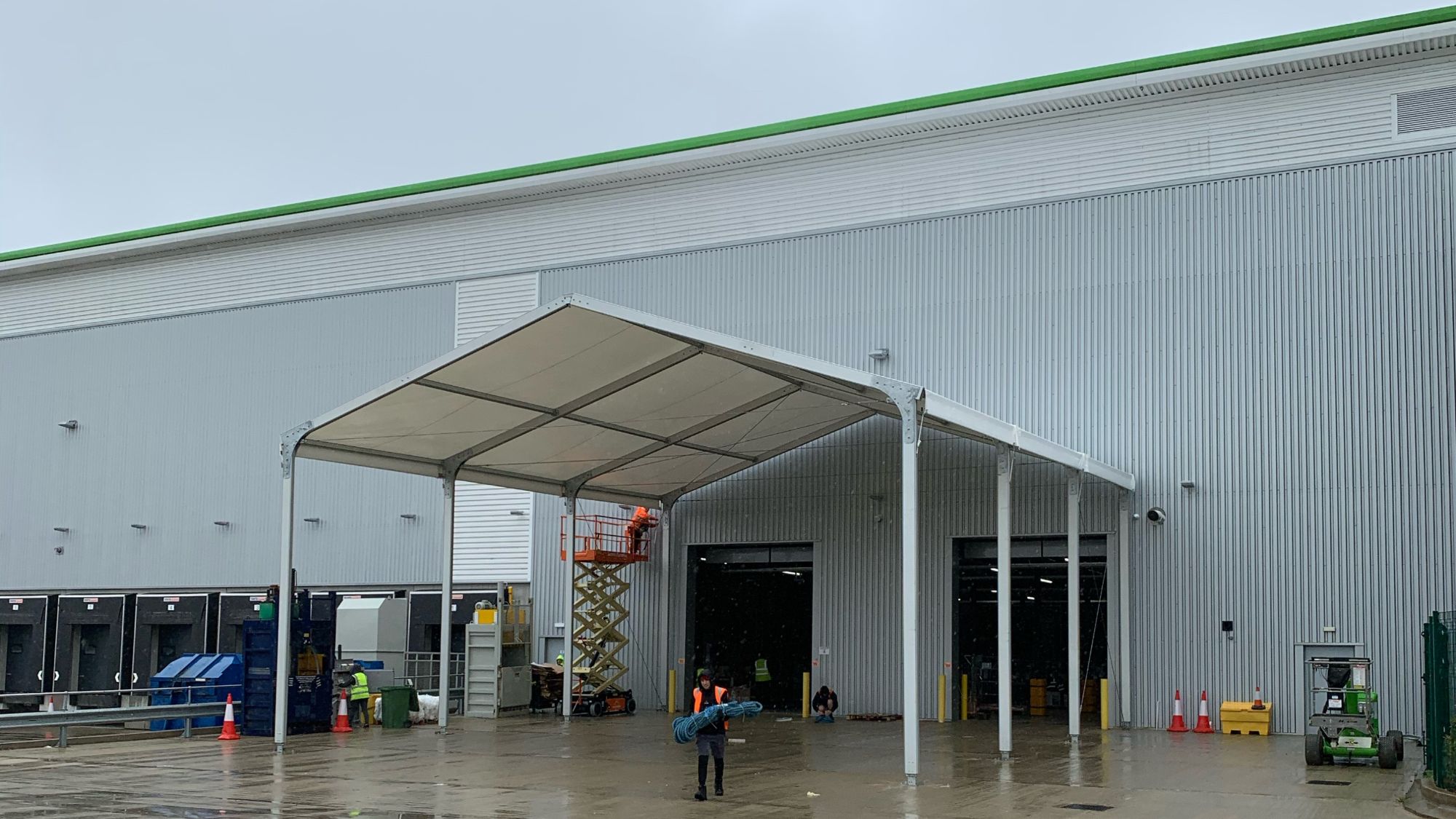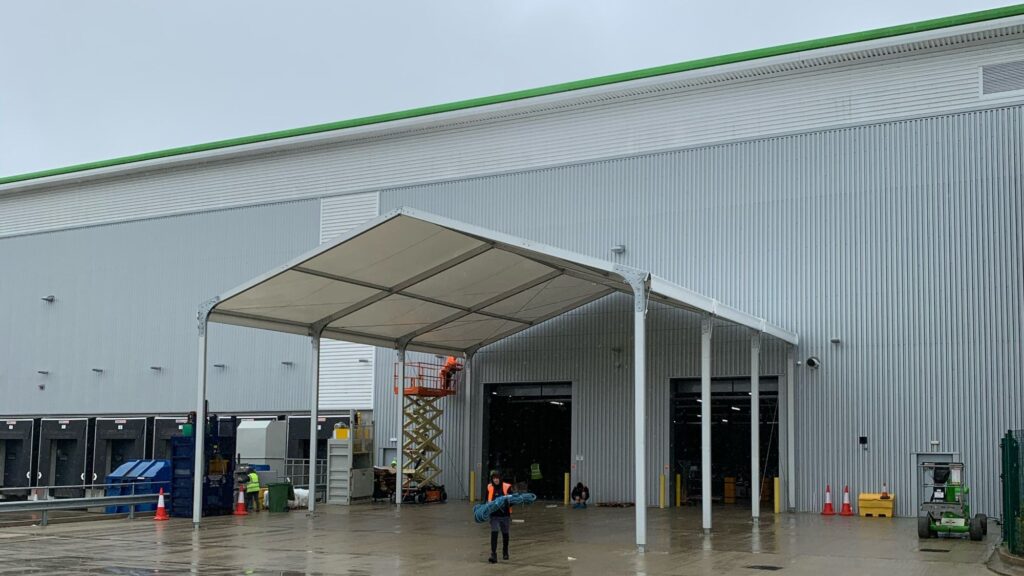 ✔ Flexibility in design and configuration
Temporary or semi-permanent structures are used to quickly create workspace, utilising any area that isn't under cover to improve the speed and efficiency of operations for businesses.
What makes them even more attractive is their demountable nature, so if they need to be moved or repurposed, they can very easily be relocated to another part of the site.
Mar-Key Group also offers flexibility in the design of our temporary warehouses and loading canopies. The variety of cladding and finishing means they can be applied to a range of uses including:
✔ Cost-effective and delivered on-site
Often used an alternative method of storing and handling goods, temporary warehouse structures allow you to extend your current facilities rather than lease an off-site warehouse, saving you both time and money and reducing operational complexity.
We also provide flexible payment methods, so whether you're looking to hire, lease, or purchase, we've got you covered.
We are looking to expand our relationships with distribution networks nationwide, so we'd love to become your contracted supplier for 2023 and years to come!
If you are experiencing high volume of deliveries and require any additional space, from a loading bay to a full distribution centre, trust a British manufacturer like us to deliver a quality, durable product and keep you operating business as usual. Get in touch to discuss how we can support your business: