New product on The Horizon
Introducing our brand new design: The Horizon
The Horizon has been designed and produced specifically to offer an extremely large structure that is capable of rigging unusually high loads. With a leg length ranging from 8m to 14m high and a span ranging from 20m right up to 60m, this structure can be deployed quickly and built within a matter of days. The unique design provides an intrinsic structural strength and an enormous underslung payload from the roof trusses.
The aluminum frame means it can be deployed much faster than more traditional steel span structures, which means it provides a very cost-effective solution, with a low carbon footprint and a reduced visual impact on the environment whilst maximising internal volume.
Providing a perfect solution for medium to long term projects, it is generally built in a third of the time and at half the price of its competitors and it can also be calculated to be fully compliant with wind and snow loading to UK building regulations.
Key Features:
Available widths of 20m, 30m, 40m and up to 60m
Leg height options of 8m, 10m, 12m & 14m
Low pitch roof of 3 degrees
Potential Usage
The sheer strength and size of The Horizon means that the possibilities for it's usage are endless.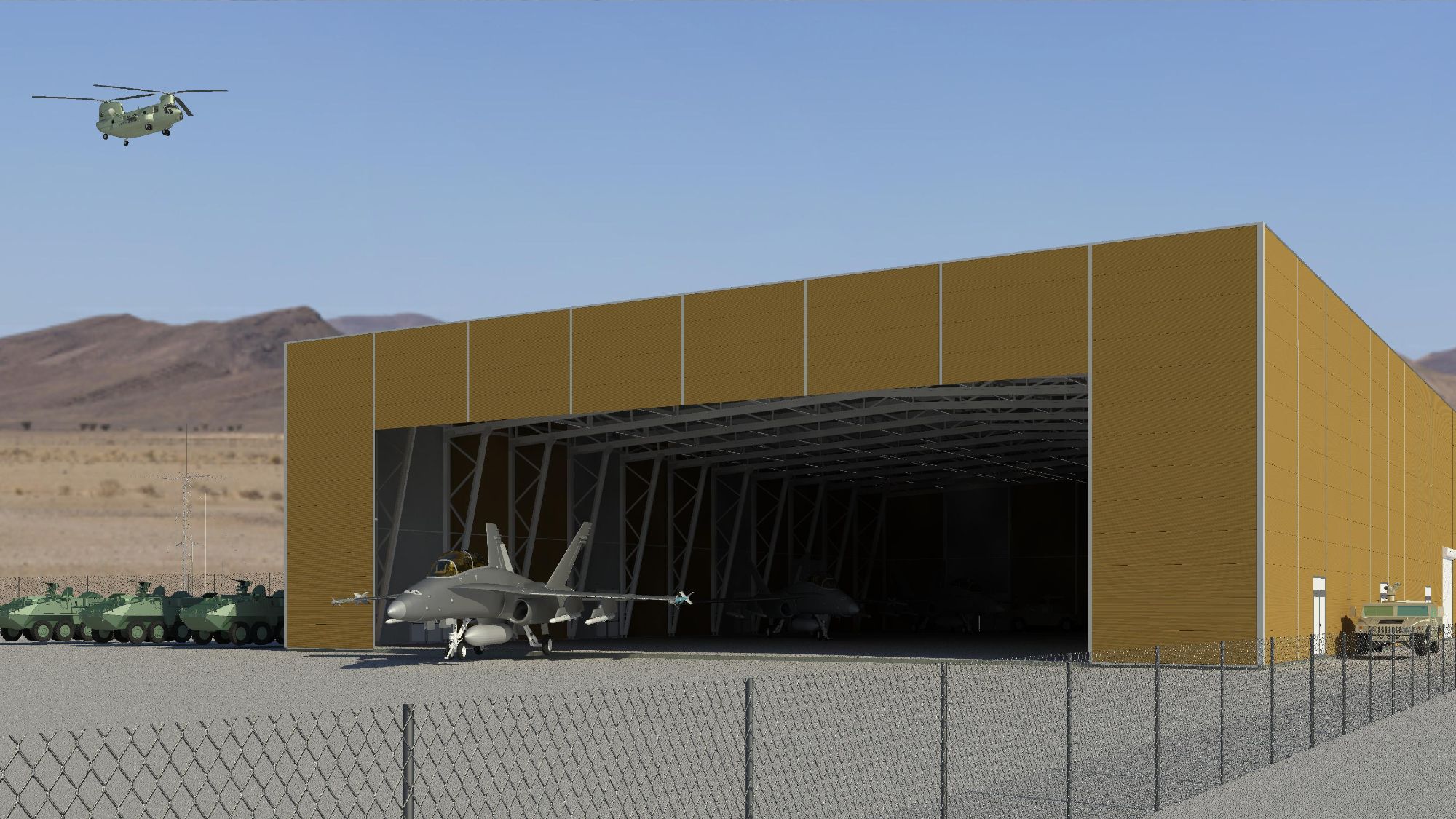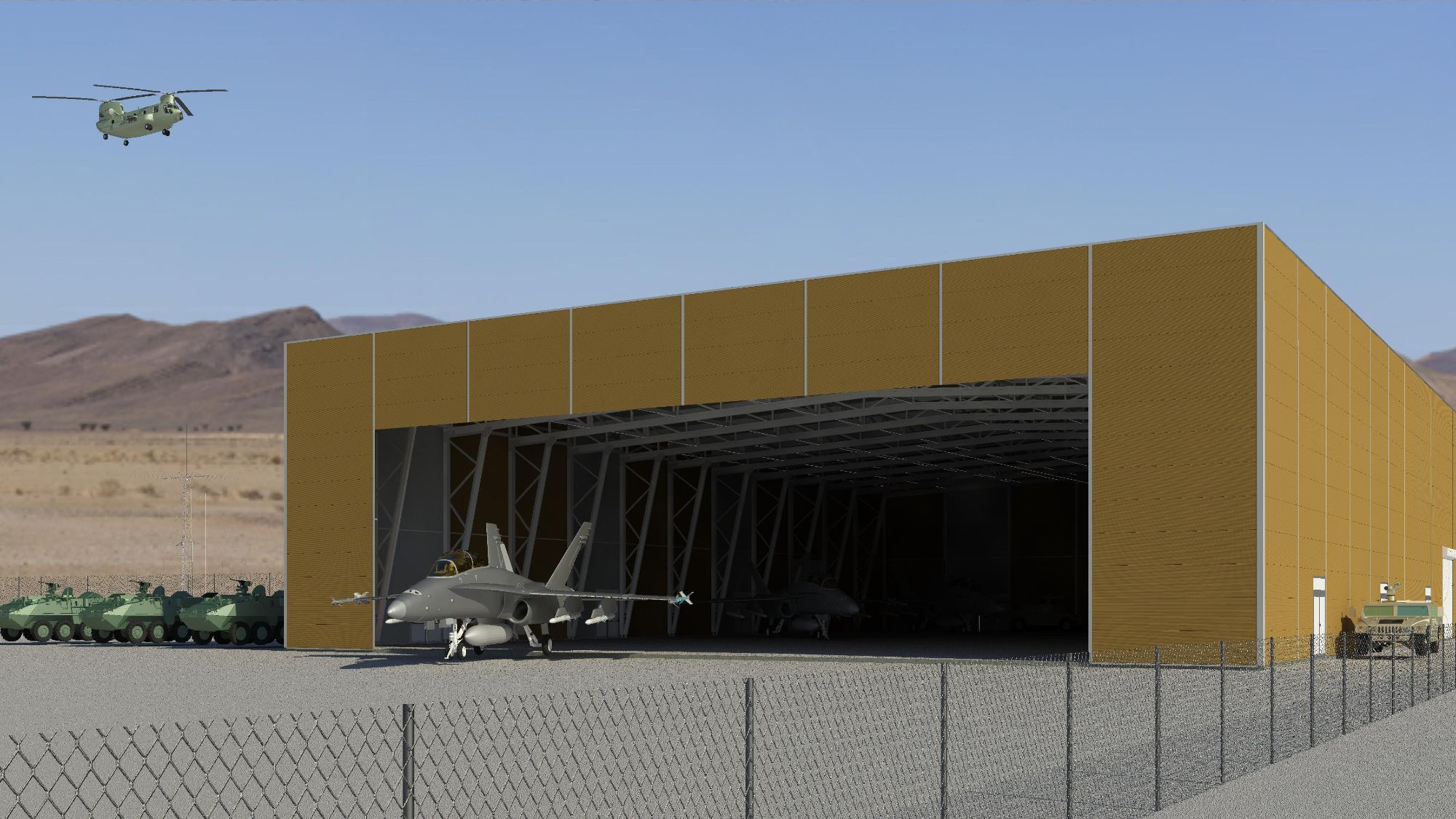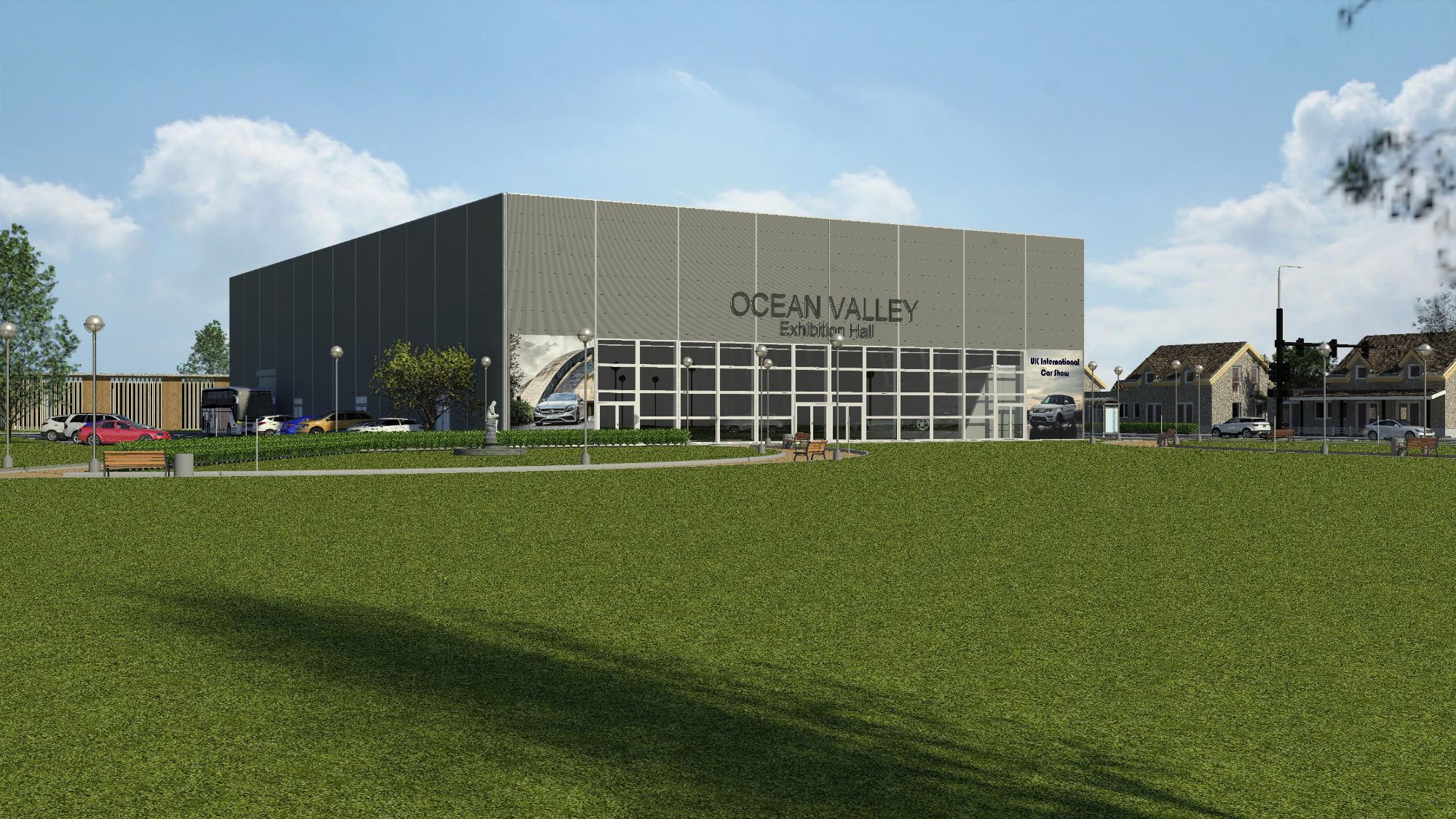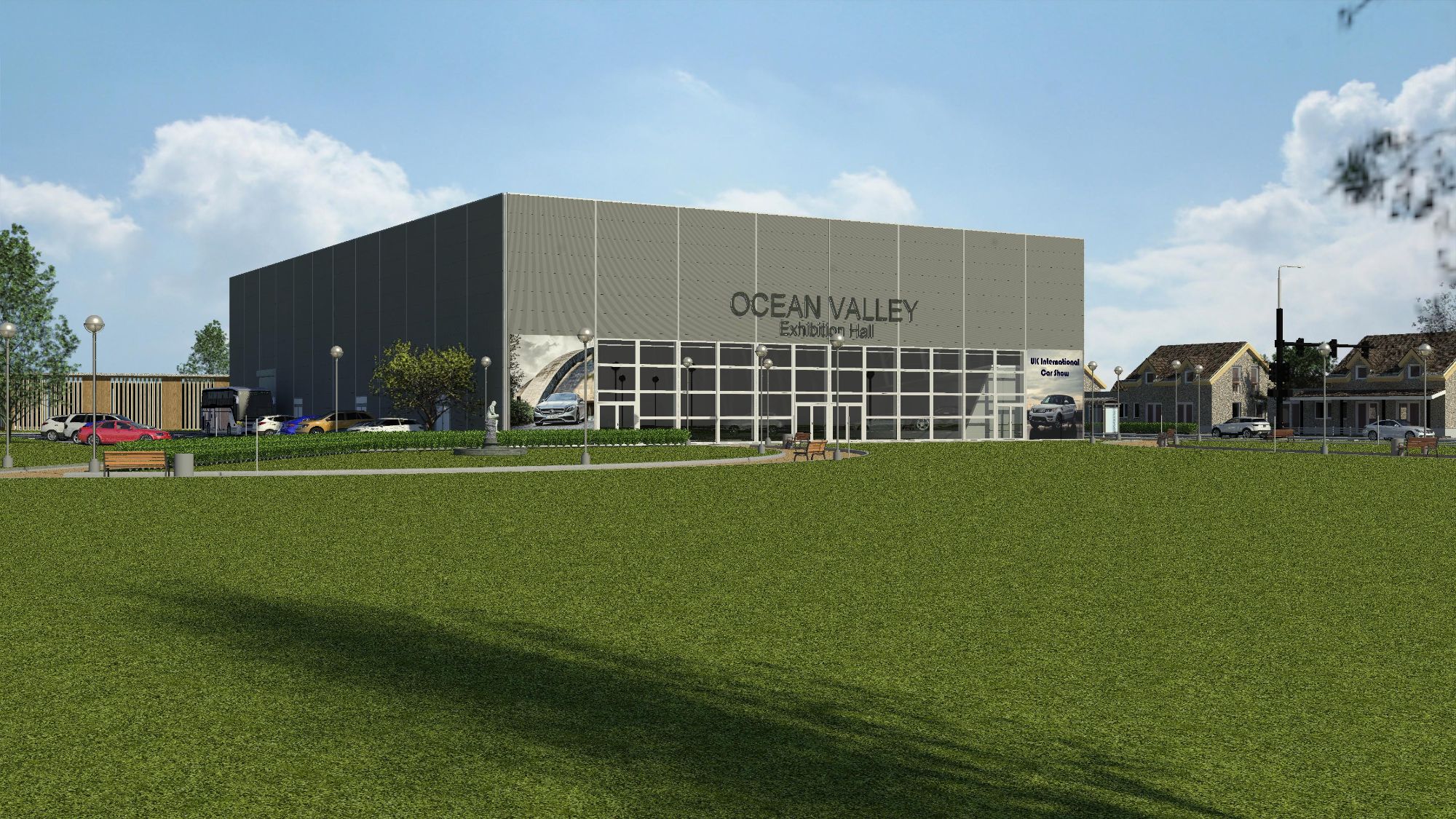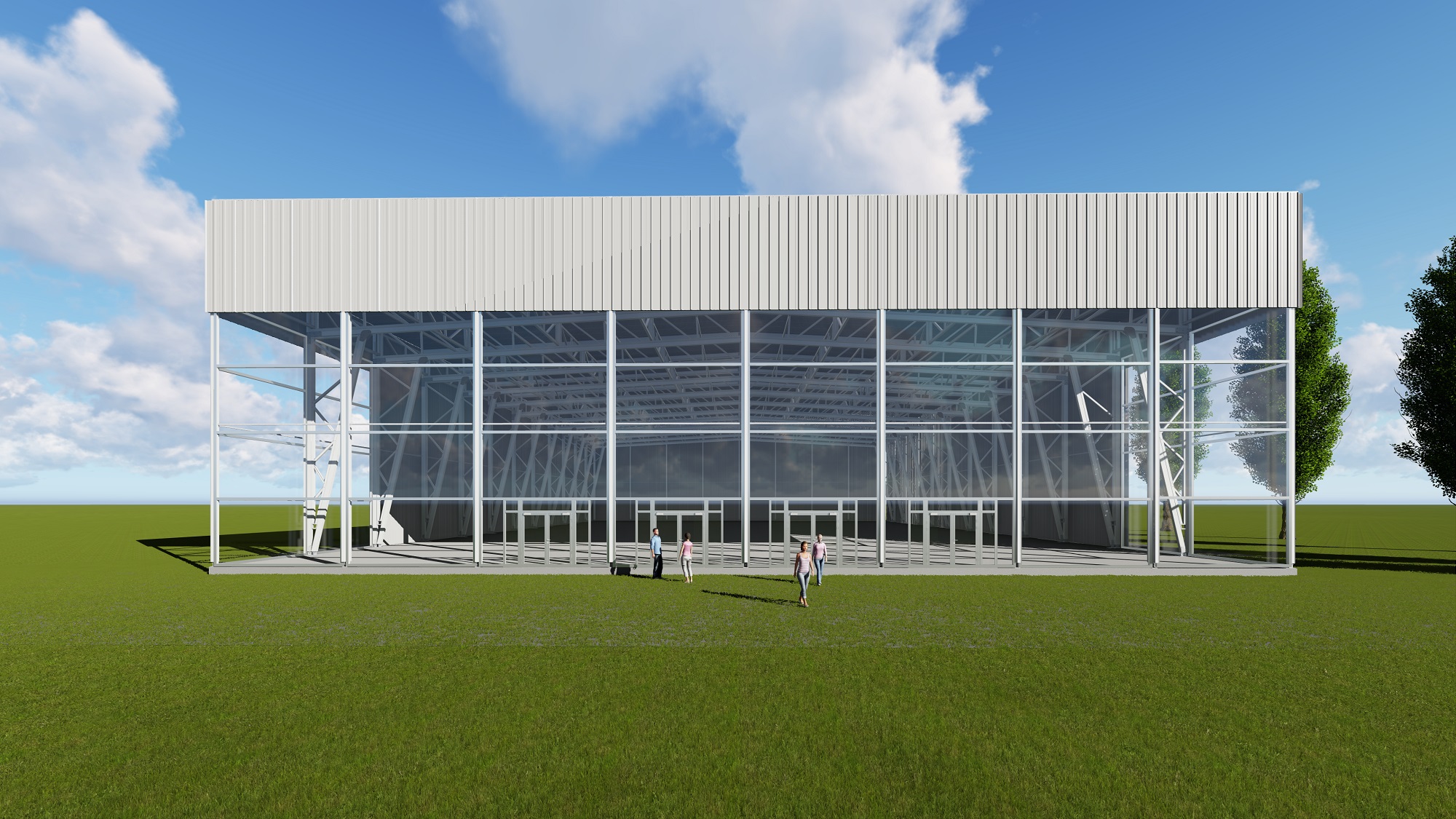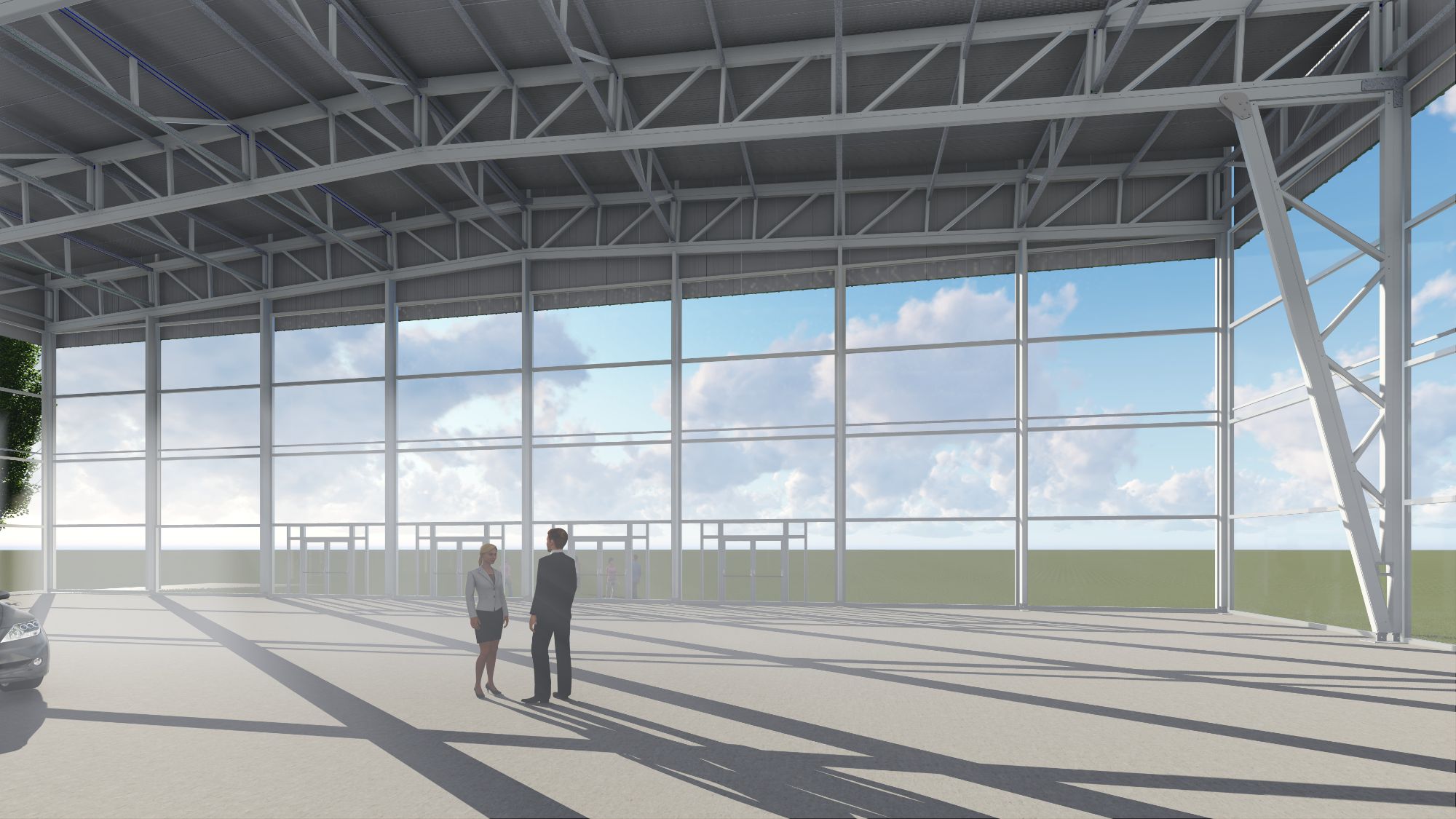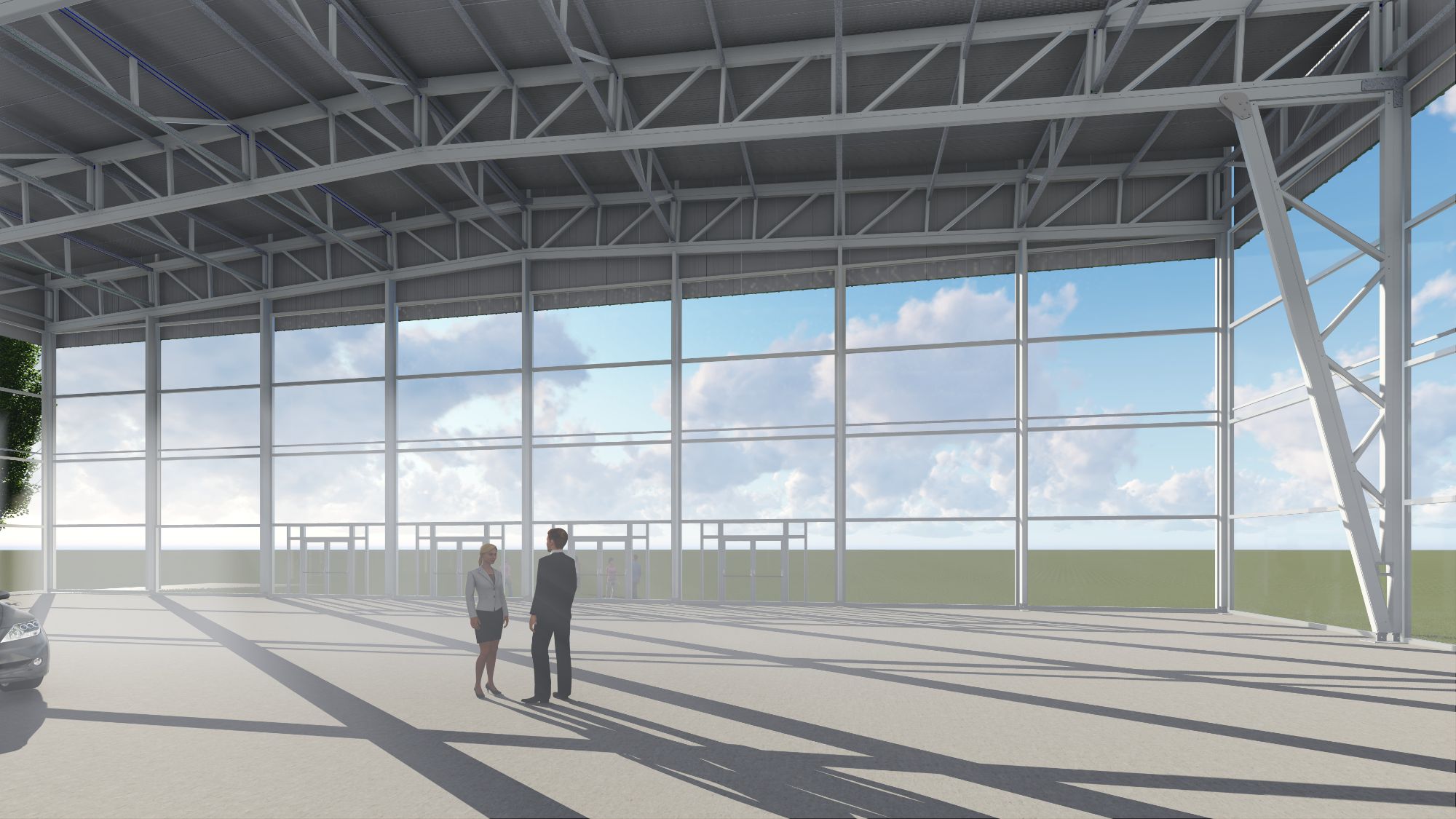 Sound Stages
Exhibition Halls
Film Studios
Storage & Warehouses
Aircraft Hangars
Humanitarian Deployment
Distribution Centres
Sporting Venues
Rapid Military Deployment